Reduce risk and increase confidence in your technology investment.
ANNOUNCEMENT!
Cyligent has merged with another firm to become Waypoint Pathfinders, LLP. Please head over to
https://waypoint.co
 for more information and to contact James and the team.
You are an investor planning an investment into a company. Does that company have a technology component? Almost every company these days does. You are capable of evaluating the overall business including sales and financials, but what about technology? Leaving technology to chance without performing comprehensive technical due diligence injects tremendous risk to your investment. We minimize that risk.
You are a leader planning an acquisition of a technology-oriented target company. You want an external set of objective eyes on the target. Or perhaps you are acquiring a competitor and are prohibited from doing sensitive diligence yourself. We partner with you to minimize risk.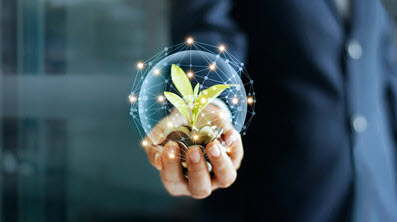 What do you care about?
As an investor or acquirer, you likely have some key questions that need answers to increase the confidence of your investment thesis and overall objectives. A sampling of those questions includes:
Will the technology seamlessly scale as the business grows?
Will the team, processes, and practices scale along with the technology?
Is there significant technical debt that inhibits future innovation and/or may increase investment cost?
Is the technology secure or is there a high risk of vulnerability exploits?
Is the software code maintainable to ensure team effectiveness and efficient onboarding?
Is there careless use of open source software that increases the risk of IP disclosure?
Unsatisfactory answers to these questions may save you from a bad investment, lower the valuation, or help manage the future costs of the investment.
Who are we?
We work with you, the investor/acquirer, throughout the investment process. We gain a comprehensive understanding of your investment objectives and help you meet them. We are more than an advisor – we are your technology partner.
Why us?
We have been doing this a long time. We understand industry best practices and provide benchmarks for your potential investment along with metrics/KPIs.
We help increase your confidence with your potential investment aiding your valuation considerations and providing valuable peace of mind that the technology can meet your objectives.
Just call us cyber-diligence gurus – with phenomenal "bedside manner".
Number of Technical Due DIligence Projects (and ever increasing)
$100MM's
100's of millions of dollars of investments affected
Leadership years of experience in technology
Cyligent did a great job of making the technical due diligence process enjoyable for the target company while still getting into the weeds and asking hard questions.
Cyligent is our go-to firm for evaluating platforms and technology at new potential investments. The professionals at Cyligent are quick studies and build great rapport with the management and product development teams we are evaluating. Cyligent combines business acumen with world class understanding of and experience in designing, implementing, and scaling, software applications and infrastructure. We rely on Cyligent to help make our most critical technical evaluation determinations.
Cyligent is a trusted advisor for evaluating the technology of our investments under consideration. Cyligent does a great job at establishing positive rapport with prospects and driving at the critical issues from both a technical and business perspective, helping us make better investment decisions.
I cannot say enough praises for James and his work. He is very smart, responsible and always a pleasure to work with. Thank you for bringing our company into 21st century.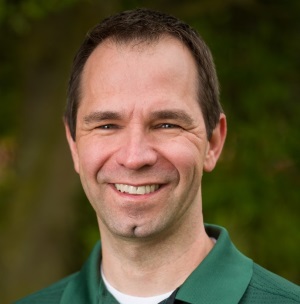 James Waletzky
Founder
jamesw@cyligent.com


 James Waletzky is the Founder of Cyligent. After spending 7 years building up his last company and a technical due diligence practice from scratch servicing investors primarily in the private equity space, James decided to exit in 2019 with a renewed focus on helping investors reduce risk with their technology investments. James resides in the Pacific Northwest.
Additional Information about James
Prior to his move to the investor space, James spent 17 years building software and leading software teams in various companies including Microsoft (Xbox, Windows Phone, Windows Workflow, Content Management, and Engineering Excellence) as well as NCompass Labs (Content Management), MPR Teltech (Telecom), and Bell Northern Research/Nortel (Telecom). James has also gained experience in many different verticals over his years working with companies, such as payment and other FinTech systems, healthcare IT, education IT, transportation management, and many others.
James has intimate knowledge of the right ways to build software, including Agile development and software architecture best practices, which he leverages with every company he evaluates and helps succeed.
James has a MSc. In Computer Engineering and makes his home just outside Seattle with his family where he focuses on sports, charitable endeavors, and outdoor activities. At some point he will get his pilot's license and fly to his engagements.
Sriram Siva
Director of Cybersecurity
sris@cyligent.com

Sriram is an accomplished software executive and consultant with over 20 years of experience in the software industry. He has held CTO and SVP Engineering roles in various companies (see below for the list) and resides in the Dallas, TX area. Sri and James first met when they worked collaboratively to improve a company Sri was leading. 
Additional Information about Sri
Sriram has a long track record of accomplishments while leading large international teams. He has extensive experience in leveraging the power of technology to deliver several large-scale, customer-focused digital transformations (including cloud, security and performance) across a range of industries. Sriram has solid experience performing technology due diligence prior to acquisitions during his tenure at Nice.
Prior to Cyligent, Sriram held leadership positions at Supreme Golf, Trintech, Nice and DST. Sriram holds an MBA from Rockhurst University and MS in Computer Applications from Bharathiar University (India).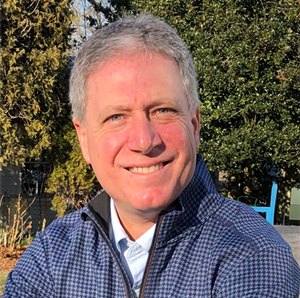 Jim Rodrigues
Software Engineering Consultant
jimr@cyligent.com


 Jim is an accomplished Engineering Manager having spent over 25 years managing high performing engineering teams at Microsoft. He has a broad set of product experiences with a special expertise in global development, software quality, and engineering systems. Jim resides in the Boston, MA area.

Additional Information about Jim
Jim spent over 25 years at Microsoft as an organizational leader managing teams developing complex products such as Office and Windows. He managed multimillion-dollar budgets and employed a global workforce as well as onshore and offshore vendors. He developed deep expertise in software testing approaches for critical applications and services and holds a breadth of knowledge of architecture and engineering best practices. Jim was an active recruiter and hired a highly functioning and diverse team.
Over his career, Jim developed a key ability to ask good questions allowing him to understand then solve problems be they technical, business, or organizational. He uses systems thinking and data to guide this evaluation process.
While not consulting, Jim codes AR applications while being sure to spend quality time with his family. He also enjoys golfing and a good bottle of wine.
Questions? 
Investment diligence coming up?